Our people are key to our solution's success - they are both practitioners and teachers. Osti & Associates consultants have backgrounds in business management, engineering, science, and academia with experience in a diverse array of industries and practice areas. Our team is forward-thinking and strongly aware of the world at large, and each member shares a deep appreciation of learning in all its forms. Everything we are and everything we do is reflected in the caliber of the individuals who work with us.
The broad spectrum of experience at our disposal is drawn from industries including automobiles, biotechnology, computers, energy, high-technology, health care, manufacturing, pulp and paper, software and telecommunications. Our consultants are experts in the fields of business strategy, process improvement, leadership development and mergers and acquisitions. This diversity is key to our ability to partner with our clients in building better businesses.
Osti & Associates consultants are based out of Boston, Detroit, New York, Baltimore, Miami, and San Diego. An academic affiliation with the University of Michigan Business School and working relationships with a wide network of business professionals enhances our ability to serve our clients.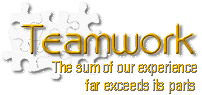 THE OSTI & ASSOCIATES TEAM

Henry C. Osti, Managing Director, has over 24 years of general management consulting and line management experience with a proven ability to deliver breakthrough results. Mr. Osti spent seven years with General Motors Corporation in general management and engineering positions, twice winning the General Motors Innovation Award for creativity and innovation. Prior to co-founding Osti & Associates he was a Principal with CSC Index. He has advised clients in North America, South America and the Pacific Rim. Mr. Osti is a licensed Professional Engineer and holds a Master of Science in Mechanical Engineering and a Masters of Business Administration from the University of Michigan.
Irving Fischman, Principal, has over 30 years experience in the business, scientific and educational fields. He founded a successful real estate development firm and since 1992 has combined his extensive entrepreneurial experience and advanced scientific knowledge to provide operations management and strategic decision analysis to the business community. Mr. Fischman holds a Doctorate in Physics from the Massachusetts Institute of Technology.
Fred Iannazzi, Principal, has over 20 years of management consulting and project management experience with a proven track record of satisfied clients. Prior to his affiliation with Osti &Associates Mr. Iannazzi worked for 16 years at Arthur D. Little, Inc., an international consultant organization, where his focus was on strategic planning, acquisition/merger due diligence, post-merger integration management, organizational design, risk assessment, customer analysis, and process reengineering. Client industry groups he has worked with include waste management, petrochemical and chemical manufacturing, pulp & paper, metals and mining, consumer products, and health care. Mr. Iannazzi holds a Master of Science in Resource Management from the University of New Hampshire, and a Bachelor of Science in Finance from Northeastern University.
Mal Watlington, Principal, has over 30 years of management consulting and functional leadership experience, helping companies creatively address critical issues in the areas of human performance, competitive strategy, marketing and sales. He developed and implemented succession planning, leadership development, performance management, competitive intelligence and TQM programs during his tenure with several global manufacturing and technology companies, and provided internal organization development and compensation consulting for senior managers in the United States and Europe. Prior to joining Osti & Associates, he was an Associate Partner with Accenture LLP and a Principal with CSC Index, where he provided expert leadership for business strategy, process reengineering and human capital management projects for clients around the world. Mr. Watlington holds a Bachelor of Science in Industrial Relations and a Master of Public Administration from the University of North Carolina at Chapel Hill.
Andre Petroff, Consultant, has over 25 years of consulting and project management experience with a proven track record of successful projects. He works closely with executives on a global basis to achieve growth and profitability objectives, manage complex projects with strict deadlines and improve organizational capabilities. Prior to working with O&A Mr. Petroff worked for 20 years at ABB-Lummus, an international project and consulting organization based in Sao Paulo, Brazil where his focus was on procurement, cost analysis and international project management. Mr. Petroff is fluent in Portuguese, English and Spanish and is well versed at working across cultural boundaries to deliver business results. Mr. Petroff holds a Mechanical Engineer from the University of FAAP in Sao Paulo, Brazil.
Ruth B. Mott, Consultant, has over 20 years international experience helping individuals and organizations identify, expand, and achieve their visions, as well as being a documentary film and broadcast television producer/director. She has coached consultants and executives, designed and run meetings, facilitated groups by helping them clarify their goals and clarify and sharpen their messages, and designed communication programs for their organizations. Ms. Mott's work in broadcasting gives her a unique perspective as a Communication Consultant.
Constance Hays Matsumoto, Consultant, has broad-based business experience in organizational effectiveness consulting, change management and human resources management in the financial services, transportation and high technology industries. She has demonstrated internal and external consulting expertise by finding innovative solutions to complex and difficult organizational challenges. Ms. Matsumoto holds a M.S. Business from The Johns Hopkins University and a B.A. Business Management (summa cum laude) from The College of Notre Dame of Maryland.
Martha Hine, Consultant, has over 16 years of management consulting and marketing experience. Ms. Hine in an expert in the field of customer relationship management. She has helped a wide range of companies to develop customer service and client management practices that highlight pragmatic problem solving and issue resolution techniques. Ms. Hine holds a Master of Business Administration from Case Western Reserve, Cleveland, Ohio. Prior management consulting experience includes eight years with the firm CSC Index and was promoted to Vice President in 1995. She also worked Arthur D. Little, Inc. for five years.
Jeff DeGraff, Consultant, is a leading organizational development consultant working with top companies around the world on developing more effective innovation and change strategies and competencies. Dr. DeGraff is a member of the faculty at the University of Michigan School of Business where he develops and teaches popular MBA courses. He also serves as an advisor to think tanks, governments, and institutes worldwide, and has been a senior executive at a multinational corporation. Jeff researches and writes about innovation processes, creative thinking in business, change strategies, and organizational and leadership development.
Daniel A. Hill, Consultant, has twelve years of general management consulting and program management, and has been successful in enabling organizations to cross the chasm from planning to action by offering creative solutions rooted in practical change management. Mr. Hill has consulted clients in telecommunications, health care, information systems, transportation, facilities management, and intelligence. His areas of expertise include business case & financial risk analysis, performance measurement & analysis, process engineering & simulation, capital planning and budgeting, strategic planning, and benchmarking & best practices. Mr. Hill holds a Bachelor of Arts in Economics from The College of William and Mary. He is a Certified TCO Expert (CTE – The GartnerGroup) and a Master Facilitator (SRA Certification).
Susan J. Falzon, Consultant, has over 25 years of industry and consulting experience in both business management and information technology. Ms Falzon is an authority on the organization, evolution, and general management of the information systems function. Her work has focused on the role of information technology in the transformation of individual and business processes, and the structure of corporations. Ms. Falzon received a Bachelor of Arts, Political Science and Anthropology, from Hunter College.
Kevin Kuechler, Consultant, has over eleven years of management consulting and project management experience with a long track record of success. Mr. Kuechler has advised senior managers and client teams in a wide range of industries, including technology software, technology services, financial services, and paper & pulp manufacturing. His expertise in internet-based strategic positioning and strategic decision-making has been recognized in well known business publications such as Harvard Business Review and Strategy & Leadership. Mr. Kuechler holds a Master of Science in Management from Massachusetts Institute of Technology, and a Bachelor of Science in Civil and Geological Engineering from Princeton University
Karen Fuller, Communications/Graphics Specialist, is a strategic coordinator and presentation graphics expert with comprehensive experience in communications and research. Ms. Fuller spent five years in marketing communications and public relations, and has ten years of experience with military intelligence. Her work includes marketing collateral, web content, press releases, and graphic layout for corporate and nonprofit organizations. Ms. Fuller continues to serve as an officer in the U.S. Naval Reserve. She holds a Bachelor of Science, Journalism, from the University of Kansas.
Stuart Allt, Internet Consultant, has traveled extensively, living and working in the United States, Australia, Japan, the United Kingdom, Scandinavia and Africa. Prior to founding a successful Internet design company he conducted seminars on the effective conduct of business in an international environment for executives at companies including Nokia and ABB as well as Finnish parliament. Mr. Allt holds a degree in psychology and industrial relations from the University of Sydney.
Berly Ellis, Consultant/Technical Production, has extensive experience with Communications, Presentation and Event Planning, Graphic Design, Web Design and Promotional/Marketing Executions. She also brings with her seven years of experience in news and theatrical production, both on-camera and behind the scenes. Ms. Ellis holds a Bachelor of Arts, Theatre Arts, with Minors in Business Management and Kinesiology from Pennsylvania State University.